The fastest growing junk removal app company in the world has expanded it's service reach to the Jacksonville, FL area. "This newest expansion give us nearly entire state coverage. We still have several markets to enter throughout FL, but Duval county was a needed addition, that was requested by our existing property management clients for years", says Sherrod Hunter, Co-founder & Director of Operations.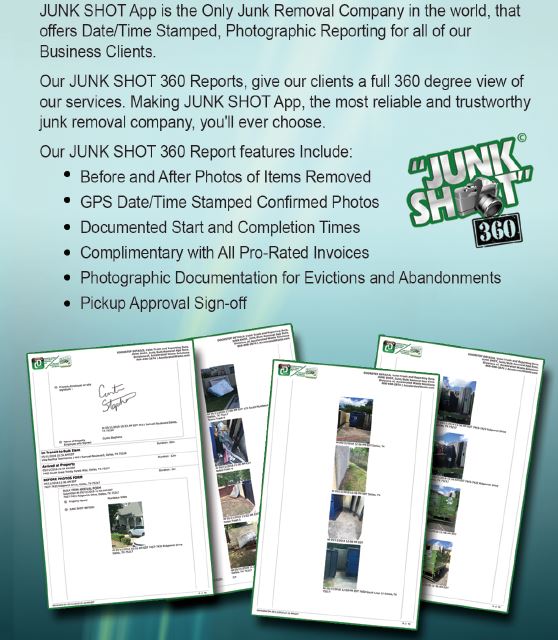 Servicing Jacksonville, FL and the St Augustine FL area, has been a great success for our clients and staff. Our entry into any market place, improves the community's junk removal pricing and the customer experience. "We plan to continue to expand Company-owned locations throughout the Southeast United States, while preparing other markets for franchise partnerships", says Fred Tomlin Jr., Co-founder & Director of Business Developments.
JUNK SHOT App is a celebrated value for apartment property & maintenance managers, Storage Facilities, and Rehab/Remodeling Contractors. JUNK SHOT takes the convenience of snapping cell-phone videos or photos, and turns them into a quick Junk Removal Price Quote & Pickup Time. JUNK SHOT isn't only the easiest Junk Removal Company to use, we're also the Most Affordable! Our BIGGER TRUCKS, BETTER PRICING, means you will always have the Biggest Value when using the JUNK SHOT APP.
"Take a Pic or Call, JUNK SHOT Hauls it ALL!"
JunkShotApp.com
855-297-5865