2018 was a Great Year for Accelerated Waste Solutions and our subsidiaries Doorstep Details-Valet Trash & Junk Shot App – Junk Removal!
We added 5 States to our service reach, this year. That means we now service 17 States from Coast to Coast. Junk Shot App also grabbed even more market share from the competition, by offering great rates and an even better customer service experience. There is no easier way to get rid of Junk, than the Junk Shot App.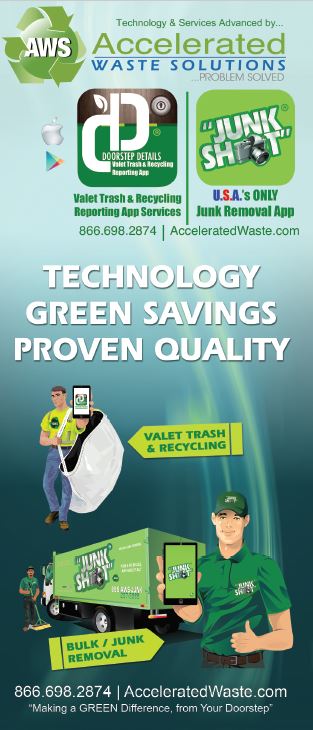 As great as 2018 was to AWS, we're just as excited about 2019. We look to continue our company-owned location expansions, but we are working hard to deliver the most effective Franchise Partnership Program the niche waste industry has ever seen. The Junk Shot App is fast becoming the preferred way businesses and homeowners are getting rid of their unwanted junk. While Doorstep Details-Valet Trash is leading the industry as the Most Reliable Valet Trash Company in the USA!
So to our existing customers we'd like to say Thank you for your continued support. And to our future customers… What are you waiting for?!? Discover the Accelerated Waste Difference.. Save Time, Money, and even the Planet!