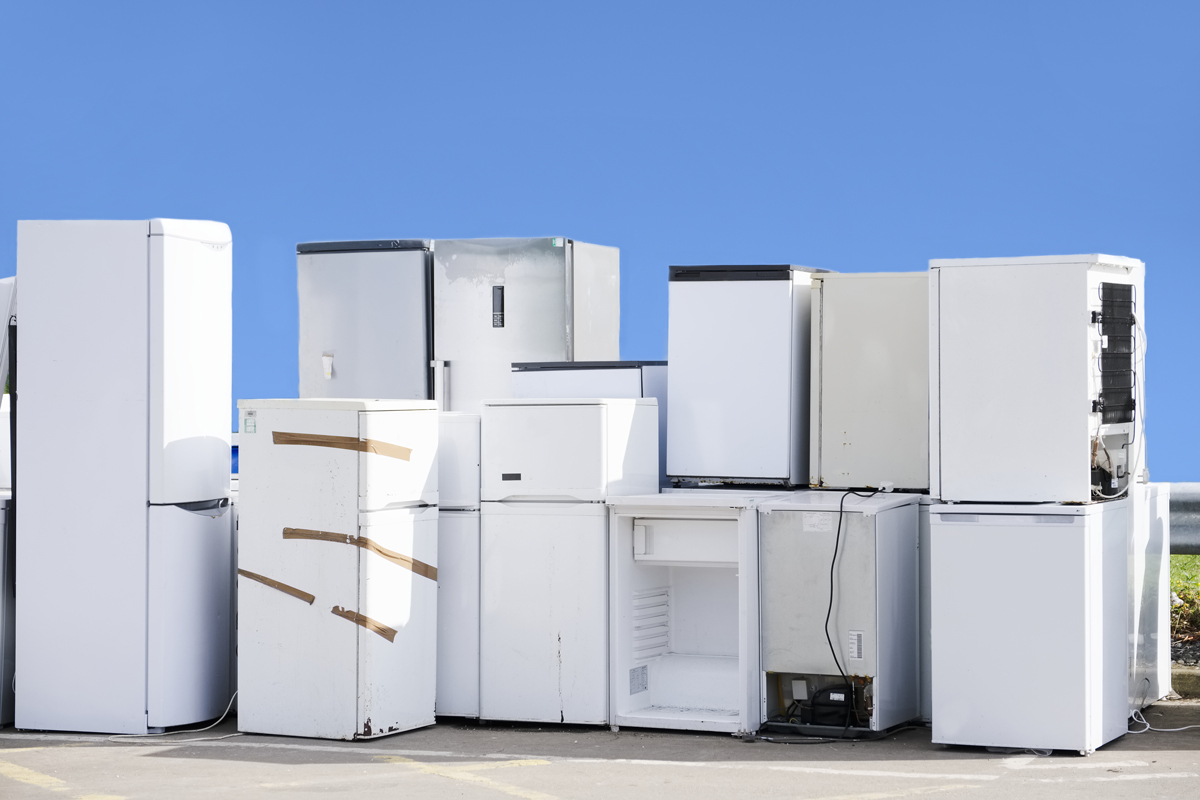 You did it. You finally purchased the fridge of your dreams. French doors, 30 cubic feet of space, a massive touch screen, and a freezer big enough to fit a body… not that you would need it for that. Before you bring in the newest component of your kitchen, there is still one more problem that needs to be addressed — your old fridge. Junk Shot is here to help. Below, we have included a few ways to rid yourself of yesteryear's fridge.
1. Look for Retailer Haul Away
This is easiest option. Most major appliance retailers will offer to haul away your old refrigerator for free with the purchase of a new unit. In the cases they do charge a fee, it's normally not more than $50. In any case, be sure to ask about charges upfront so there aren't any surprises on delivery day.
2. City Recycling
In an effort to cut down on waste buildup in landfills, some cities offer appliance pick up and recycling services. You can find out if this is offered in your area by contacting your local environmental agency or utilities office. If your city does not have a junk removal program to take it away, ask about appliance drop off days. Held semi-annually, these events give you an environmentally-friendly way to get rid of your fridge.
3. Donate
It
If you are looking to go a more altruistic route, you might consider donating your refrigerator. Food banks, homeless shelters, and other establishments for the less fortunate are always on the lookout for donations that help their bottom lines. If they are in need of one, they are usually willing to haul it away as long as it is in good working condition.
4. Throwing It Out
This should be your last option, not only because it's terrible for the environment but because it's the most difficult to accomplish. In order to take your fridge to a landfill, you will have to book an appointment weeks in advance. On top of that, some states require you to remove the doors, the compressor, and drain out the coolant. 
5. Download an App
No, seriously, download an app. Junk Shot makes it easier than ever to get rid of your old fridge. All you need to do is snap a picture of your unwanted junk, get a quote, and set up an appointment. We'll give you a call within an hour of your appointment time to confirm. Once we're there, our team removes and cleans the designated area, hauls what needs to be hauled, and then you pay the driver when you're satisfied with the job. We do our best to get your junk repurposed for someone who needs it. 
If you don't want to go through the hassle of removing your fridge, download the Junk Shot app today or contact us at 855-297-5865