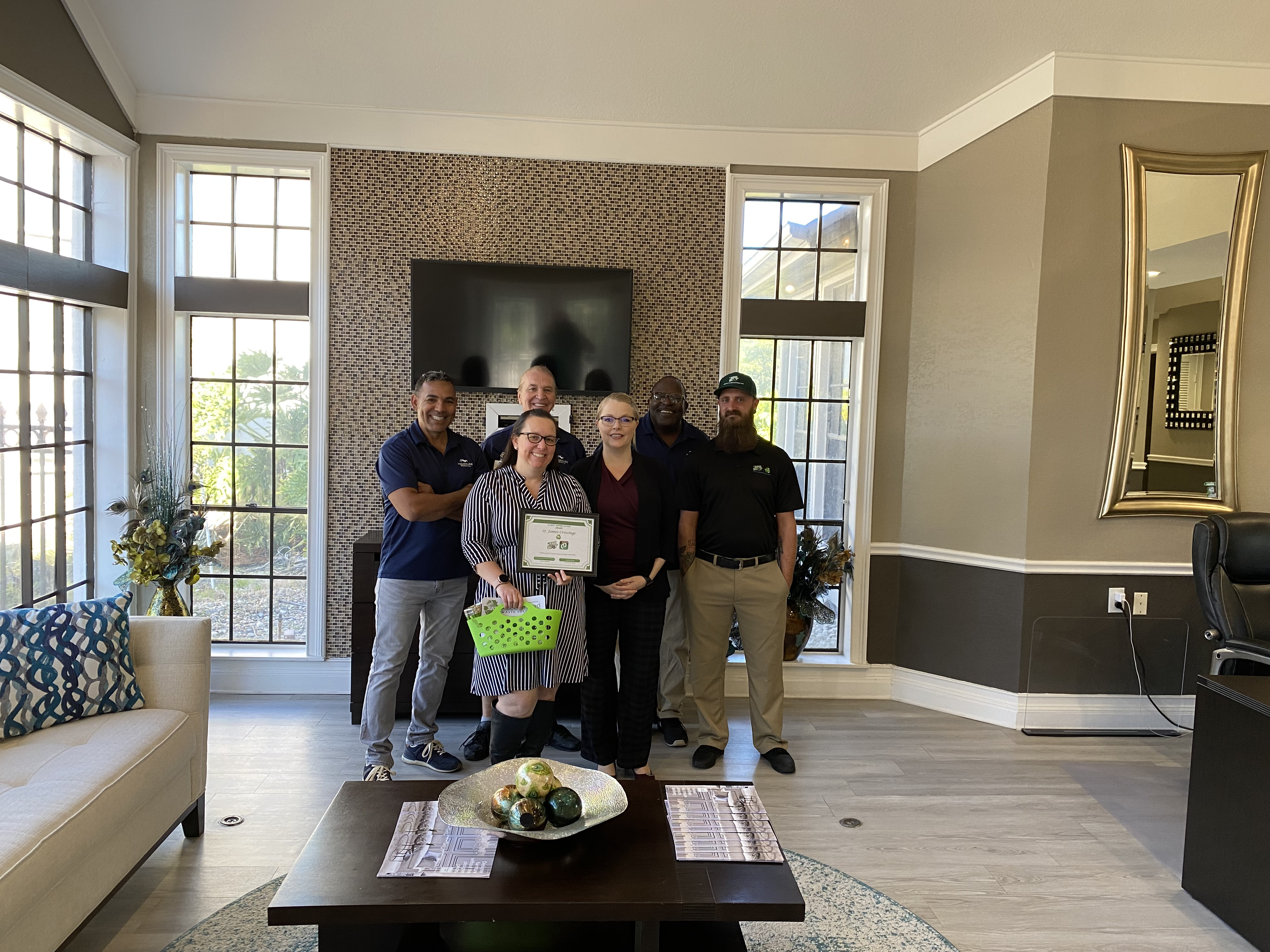 On behalf of the Junk Shot & Doorstep Details brands at Accelerated Waste Solutions, we want to make sure our team makes the effort to sincerely thank our valued clients and let them know that they are greatly appreciated! That's why we implemented our New Client Anniversary Program to make sure all of our clients know how much we appreciate their business and continued support.
To celebrate our client's anniversary, our team will reach out to you close to the anniversary of the first date that you were serviced by Accelerated Waste Solutions! Our Client Success Executive, Chris Majors, will come out to celebrate this amazing milestone and to drop off some gifts and our certificate of appreciation to you. To celebrate your Accelerated Waste Solutions anniversary, our team will reach out to coordinate a date and time that works for you to ensure you are celebrated to the full extent! We will work with you to ensure your celebration takes place at a time that is convenient for you and works for your schedule.
During your Accelerated Waste Solutions anniversary celebration, feel free to invite your Regional Manager, or RMS, as well as your Team, and reply with an approximate headcount so that we may order refreshments and bring prizes accordingly. Our team wants to make sure your entire team is celebrated during your anniversary! When coordinating a date and time, we will work with you to pick a time that works best for your entire team.
This Anniversary Program is meant to give thanks and say CONGRATULATIONS to our long-term Valued Partners, who we look forward to celebrating!