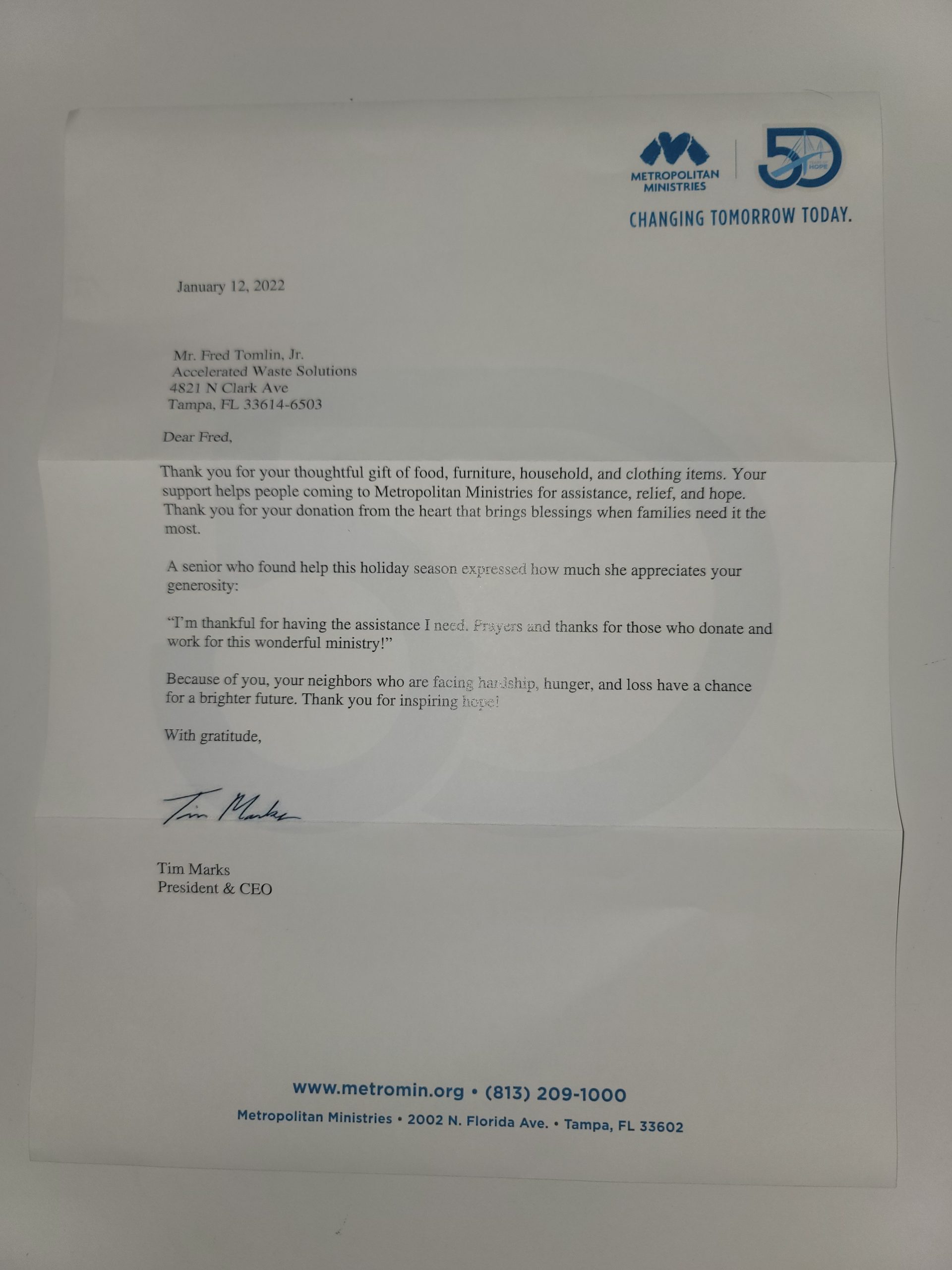 Accelerated Waste Solutions is finding ways to make a difference in the lives of Florida residents with every junk removal job.
By partnering with Tampa Bay thrift stores and nonprofits, 
Accelerated Waste Solutions
 is able to drop off salvageable goods for those in need through the 
Junk Shot
 side of their business.
Donations have become so prevalent that organizations have started compiling wish lists for desired items that may be found at junk removal jobs. Popular items that may be requested include dressers and furniture, clothing, bedding, and more.
Because the Junk Shot App offers transparency through photos and videos, the Accelerated Waste Solutions call center often has a good idea of what items may be salvageable from the job site before arriving. This patented app technology also allows the call center to provide a more accurate quote, as the Junk Shot team already has an idea of all of the items they need to load onto the truck and haul away.
Accelerated Waste Solutions hopes to be an inspiration to others, showing that you can build a solid, profitable business and help out the community all at the same time.
Learn more about how Accelerated Waste Solutions is making a difference in the Tampa Bay community on 
ABCActionNews.com
.