Accelerated Waste Solutions is proud to have numerous Women Franchise Owners, as well as, Women Leaders, and Staff in our organization. The knowledge, professionalism, and empathy our women team members add to AWS is a huge part of our success.
Whether behind the wheel of the JUNK SHOT App Truck, or behind a owner's desk, AWS Women lead from the front!
Our clients are often women Property Manager's and Realtors who value the insights of our women team members. And we're grateful to have so many Ladies of AWS that can give an added sense of trust to the women led companies we service!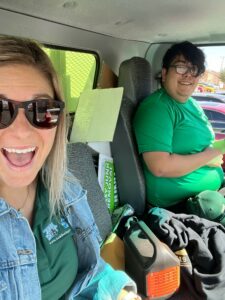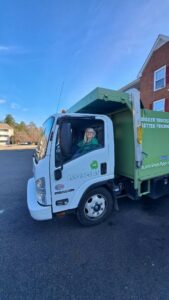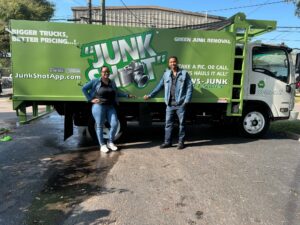 The two brands of JUNK SHOT-Junk Removal App, & DOORSTEP DETAILS-Valet Trash form a powerful business model that creates daily high profit margin, and monthly recurring revenue.
DOORSTEP DETAILS-VALET TRASH, is a National Leader in 5-Night a Week, Apartment Doorstep Trash Collection. This lucrative WIN-WIN-WIN business model, is win for residents because of the convenience. It's a win for Property Management because of the Increased N.O.I. the service creates for the asset. And a huge win for AWS Franchisees, who acquire multi-year, contractual, monthly revenue.
JUNK SHOT APP-Junk Removal, is the USA's only patented Junk Removal App. JUNK SHOT App allows smartphone users to take a photo or video of their Junk for a FREE Quote and scheduled pickup.  We also have the added value of the Biggest Trucks in the industry, offering the Best Pricing of any national competitor. Ensuring that our Franchisees always has an advantage over local and national competition.
What does this growth mean for our clients? As AWS partners with local Franchisees, this means that our clients will now have the benefit of a local owner, supported by the trusted national brand of AWS. We are excited about how this growth will improve our client's experience, and our national footprint. So get ready for an exciting 2020, as AWS is ready to succeed with you!
For More AWS Franchise Information, visit: 866.698.2874 | AcceleratedWaste.com | JunkShotApp.com | DoorstepDetails.com